HR Selection & Recruitment
HR Selection & Recruitment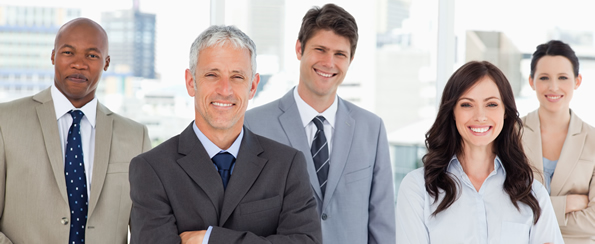 Rilco Engineering Services offers a full resourcing and recruiting service with a mission to exceed our clients' expectations.
The selection and recruitment of personnel is a critical factor in ensuring your projects are executed to a high standard. We strive to provide the best quality and most professional engineers and specialist personnel.
Our technical pre-selection process is of significant value in ensuring the candidates selected are fully equipped for the job, accelerating the selection and recruitment phase of client projects. Our differential is in our ability to source and identify the best-suited candidates who are specifically selected and screened by our own engineers to guarantee the supply of the most skilled and knowledgeable personnel to our clients. Rilco Engineering Services has consistently supplied global Oil & Gas, Energy, Utilities and Mining companies with the solutions to their Human Resources needs.
Areas of expertise covered from Technician to Supervisor and Managers:
Oil & Gas

Upstream (Conventional & Unconventional)

Commissioning Engineer
Completion Engineer
Drilling Engineer
Facilities Engineer
Exploration Geologist
Geophysical & Geotechnical Engineer
Geophysicist
HSE Engineer
LNG Operations
Offshore Substation Engineer
Petrophysicist
Petroleum Engineer
Production Engineer
Reservoir Engineer
Rig Manager
Simulation Engineer
Subsea Controls Engineer
Subsea Structural Engineer
Toolpusher
Well Site Engineer

Midstream

Automation Controls Technician
Corrosion Engineer
Electrical Technician
Field / Equipment Operator
Integrity Engineer
Inspection
Instrument Technician
Measurement Technician
Mechanical Engineer
Metering Engineer
Pipeline Compliance Engineer
Welder

Downstream

Commissioning Engineer
Console Operator
Corrosion Engineer
Electrical Engineer
Health, Safety and Environment
Inspection
IT Security Controller
Instrumentation Engineer
Operations
Loss Prevention Engineer
Maintenance & Turnaround
Process Control Engineer
Production Planning / Optimization Engineer
Project Design and Coordination
Quality Control
Refinery System Engineer
Reliability Engineer
Rotating / Static Equipment Engineer
Safety Engineer
Technical Services

Utilities

Analyst
Asset Investigation and Assessment Engineer
Civil Engineer
Compressor Specialist
Design Engineer
Electrician
Electrical Engineer
Gas Engineer
Health and Safety Advisor
Instrumentation and Controls Engineer
Manufacturing Engineer
Mechanical Engineer
Power Engineer
Project Controls Engineer
Quantity Surveyor
Reliability Engineer

Mining

Cost Management & Quantity Surveying
Engineering & Construction
Geosciences
Information Systems & Technology
Maintenance
Mining Production
Process, Laboratory & Metallurgy
Project Management & Project Controls
QHSE
Security

Executive

Project Management
Corporate Planning
Human Resources
Public Relations
Procurement
Marketing
Finance
Sales